So these two that you're about to see below are two very dear people to Charlie and me. Charlie grew up with Chris and they are basically brothers. Rachel and I met right around the same time I met Charlie and we have been best friends ever since. Chris and Rachel are some of the sweetest, godliest, most loyal people you will ever meet, and if you know them, you are truly blessed:)
Chris and Rachel were married in November 2015 with Charlie and I by their sides. It was a perfect day and we were so happy to see them married at last! So yes, they have had their 1 year anniversary already, and had it months ago, but we were just a little delayed on getting serious about booking these photos for them. We nailed down a date for their session and ran with it! It still counts as an anniversary session regardless of when we book it;)
Rachel for sure wanted both of them to get back into their wedding day attire for the session, but with a more relaxed look. I loved this idea! Charlie and I did something similar for our session and I loved being able to have those new photos of us in our "wedding clothes".
We decided to hold their session at the same place they had their engagement photos done. Another idea I loved because you know just what a sucker I am for sentimental locations for photos;) Rachel's Mom may have been even more excited for this session than anyone else because she provided just about all the props, including the beautiful antique couch! She really helped pull the whole look of the shoot together and I am so thankful for all her hard work! I think it paid off;)
Enough of my rambling though, go see how it all turned out! :)
What really goes on behind the shot;)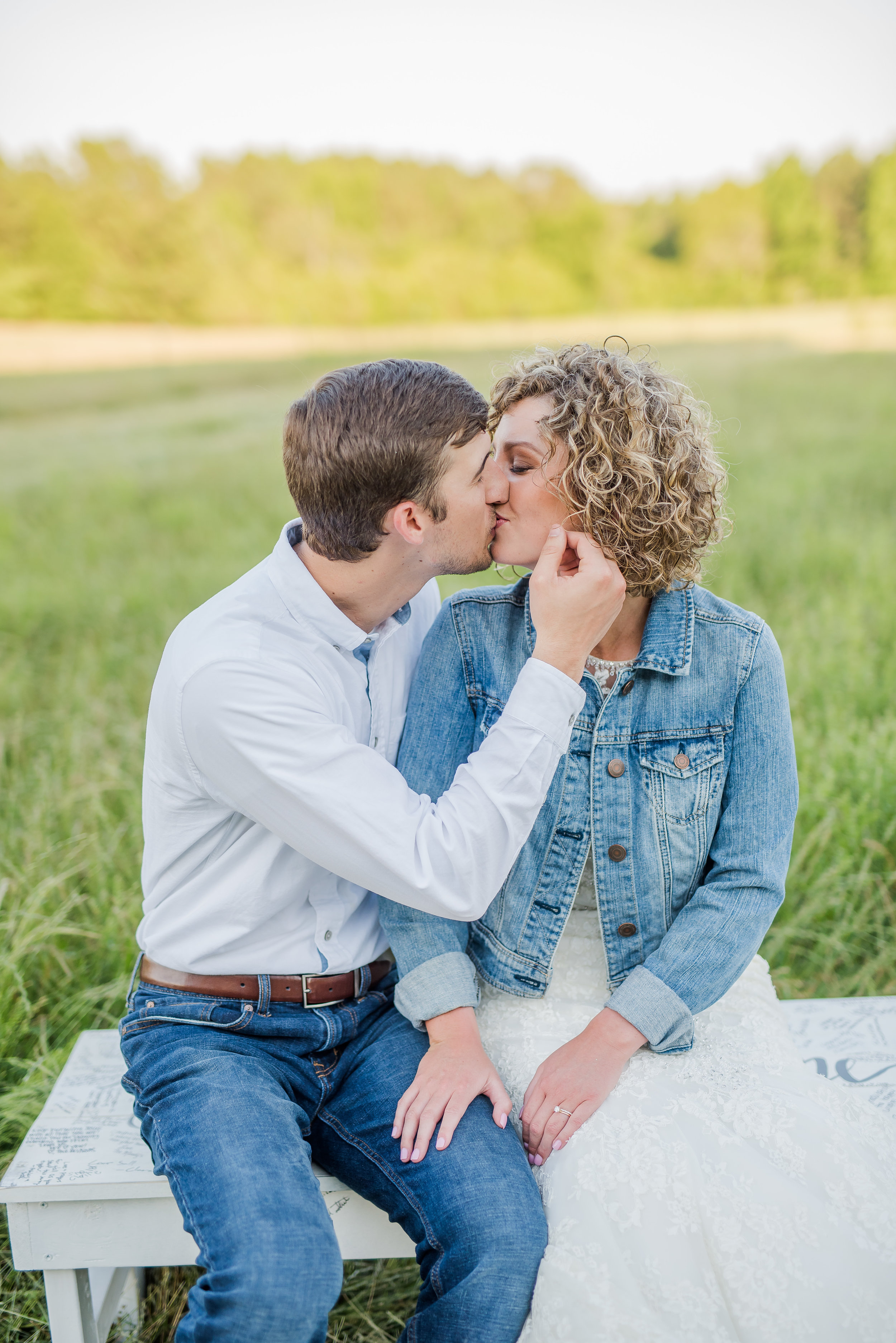 Chris made this bench for their wedding as their guest book! So cute!