10.20.17
We are sharing at last the wedding of Caitlin and David!! We got the honor of traveling to gorgeous Ponte Vedra Beach, Florida to photograph their wedding at TPC Sawgrass! It was by far the most stellar, jaw dropping venues we have ever been to. We felt a bit like celebrities or people in a place we accidentally got into, but we were there! And we were there to photograph a wedding! We had to pinch ourselves. When the wedding was over and everyone had left, Charlie and I stayed behind and stood outside the venue, taking it all in. We couldn't believe we had just photographed a wedding at this incredible place. Charlie photographed some extra shots of the building at night, and we just paused for a second to be extra thankful for the opportunity we were given.
As photographers, I think we can sometimes forget where we came from and forget to take in the journey. This was a wedding I would've never dreamed of photographing when we started those 7ish years ago, and here we were, standing outside TPC Sawgrass with a wedding just completed there with a dream couple married there before our eyes. It was a good moment to stop and stare at and thank the Lord for bringing us to. I need to do it more often!
As I talked about in the blog post about Caitlin and David's engagement session, this was a particularly special day since we are dear friends with Caitlin's brother, Pat. We now, after this wedding journey, like to think of the whole Tully and Sisson family as friends as well! We felt so at home and part of the family the entire time we were with everyone that weekend. This group of people are truly a special kind of great, and we were so pleased to be able to share this wedding day with them!
Favorite parts of the day? Caitlin seeing her Dad for the first time. David of course seeing Caitlin for the first time and watching him and his sweet daughter get emotional as Caitlin come down the aisle to them. It was a sweet moment that you must see!
I also LOVED the moment the incredible band invited Caitlin and David up on stage to share a few words with their guests, and then sing ON STAGE "Don't Stop Believing"! It was a powerful, unforgettable moment that I will surely never forget witnessing and I think it goes down as one of the most incredible reception moments ever. It was awesome.
One tip I'd like to tell future brides to steal from Caitlin and David is this: Take four moments during your wedding reception to step to the side of the party and take it all in. Do it! Get a different perspective, stand in each corner of the room for a few minutes, just the two of you, and take it all in.
We caught Caitlin and David of to the side of the dance floor, just the two of them, arm-in-arm, at four different times during the reception. They promised each other they would do that as a way to make sure they savored those bits of their day together. Stop and be amazed of it all. I LOVE this idea and would encourage everyone to do this at your wedding!
Caitlin and David. Thank you so very much for asking us to be a part of your wedding day. We were so very honored to be there and loved every second of it. We had a perfect weekend with all of your family and friends and we are honestly kind of sad it's all over! But we are so thrilled for you to be married at last! Thank you!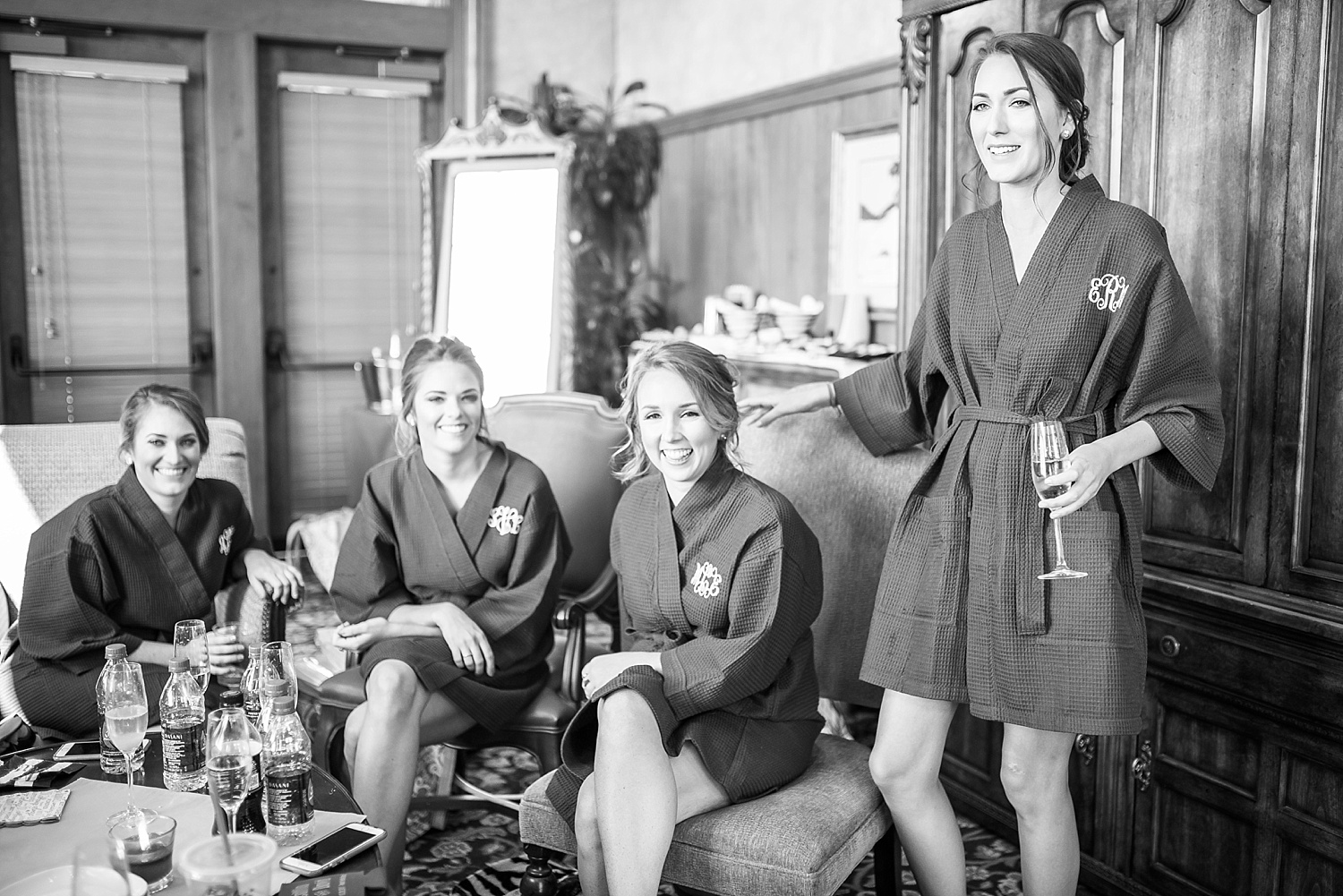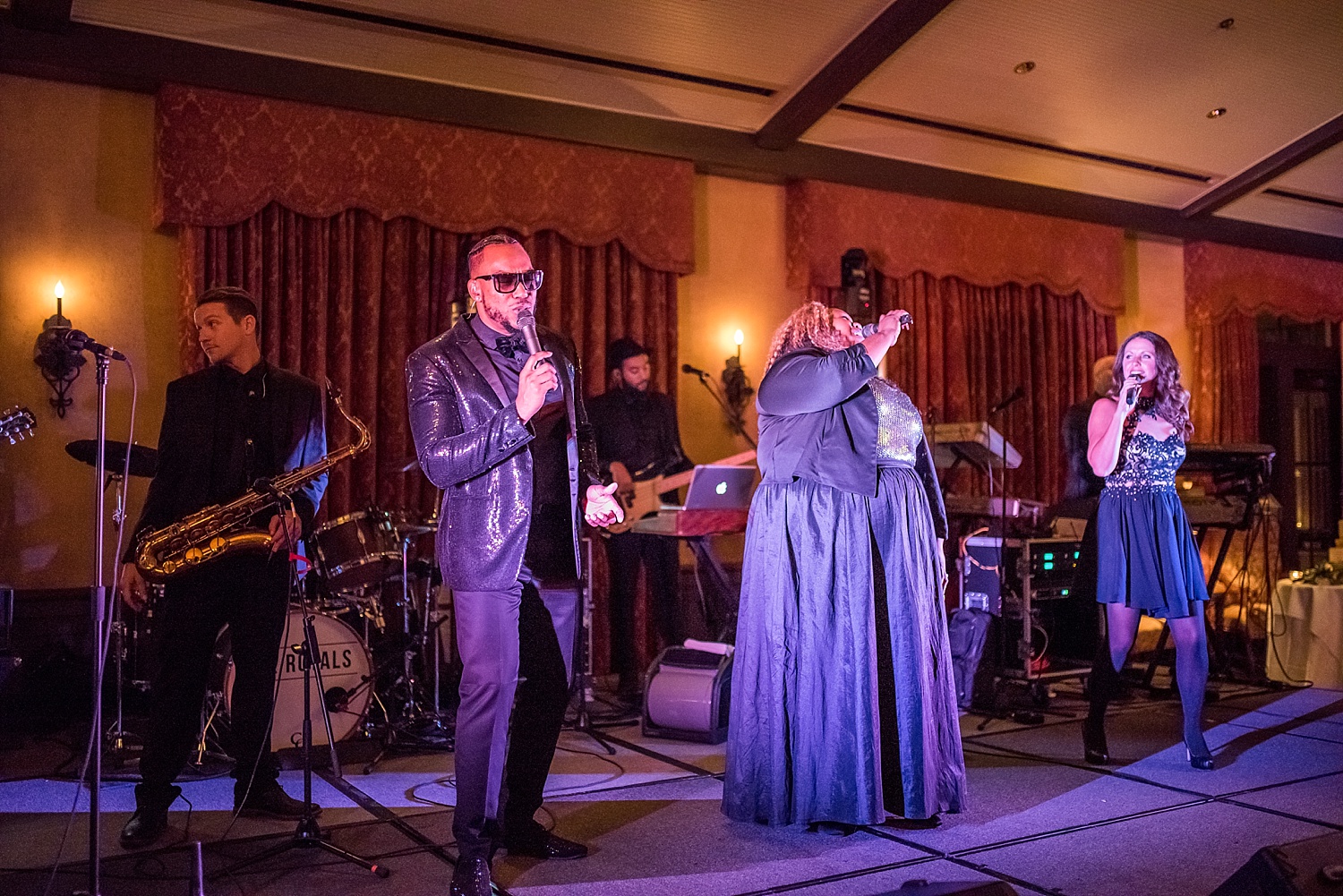 Vendors:
WEDDING COORDINATOR - Kristina McCurry
McCurry Events & Consulting, LLC
CEREMONY & RECEPTION VENUE -TPC Sawgrass
BAKERY -Classic Cakes
PHOTOGRAPHY -Charlie and Morgan Photography
MAKEUP -Ebony
HAIR- Katie Gruhn
MUSIC:
-Jim Sloan - Bagpiper
-Wehner Weddings (Ceremony Music)
-The Royals (Reception Band)
FLORISTS:
-Rose of Sharon - Bouquets, and tall centerpieces
-Mary Pat Collins (aunt of bride) - other flowers